INSIGHTFUL SOLUTIONS, EVENTS, NEWS, EDUCATION & MORE • SUMMER 2020

Learn directly from our Application Engineers with UEI Master Classes! Have you missed joining? Our Master Classes are a great way to learn about solutions that will help ensure reliable, meaningful and cost-effective applications. Catch up on what you missed and register for the series. Attendees have gotten valuable insight into ARINC-429 Message Handling, Edge Computing & IoT, 1553 Programming, Configuring & Connecting to LVDT/RVDT Data and more!

Ultra-Secure Four Channel (Port) I²C Interface. Ultra-Secure Four Channel (Port) I²C Interface. The DNx-I2C-534 has four I²C (Inter-Integrated Circuit) interfaces designed for use with UEI's popular RACKtangle, FlatRACK and Cube chassis respectively. It also has SMBus hardware support. Learn more about our I²C interface.

Space Is Hard and UEI is Proven and Ready. From the recent SpaceX launch pad (we are proud of pad 39A!) to ISS systems, our hardware is being used to control and monitor a large number of deployed space solutions. Learn more about how our redundancy and control feedback capability are crucial to support Space 4.0.



UEI teams with Real-Time Innovations (RTI). UEI is proud to announce our partnership with Real-Time Innovations (RTI), the largest software framework provider for smart machines and real-world systems. UEI combined with RTI's Connext DDS Platform provides everything you need to run a Simulink model directly on our hardware to send or to get access to your data anywhere in the world. Watch this video to learn more.

UEI Platforms Have Been Re-Certified. United Electronic Industries (UEI) takes immense pride in our products being able to be deployed anywhere – all countries and continents! Our platforms have been re-certified to meet the requirements set forth by the European Community Council Directive (EC) and the Federal Communications Commission (FCC). You can rest assured our products have been vetted to meet all the different standards no matter where you are in the world. Learn more about our re-certification.
---
Our People

COVID-19 UPDATE. As safety remains our top priority, most of UEI's staff continues to work from home. Meanwhile, our manufacturing and production continues uninterrupted, as does our firm commitment to our customers. We take great pride in being named part of the US's "Essential Critical Infrastructure Workforce."
PHOTO CONTEST. UEI recently held an employee photo contest - the entries (some very creative and humorous) included pictures taken at home, on local walks, and other sites visited while social distancing. Applications engineer Austyn Turner's beautiful shot of Mt. Major in New Hampshire (below) was chosen as the winner. The competition was fierce and fun - you may want to have a photo contest at your own place of work!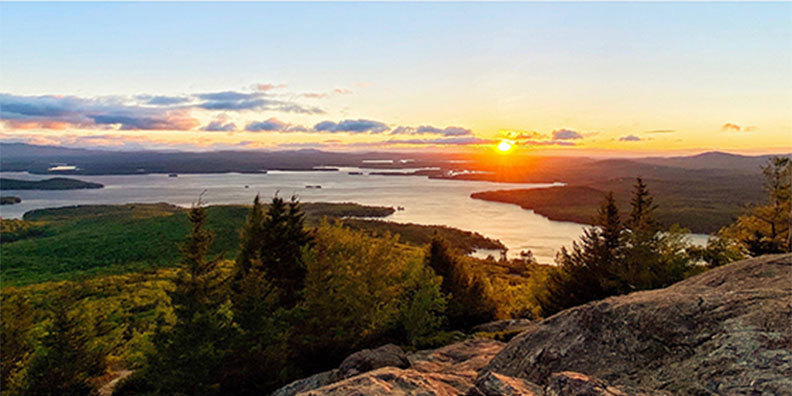 PROJECT SPOTLIGHT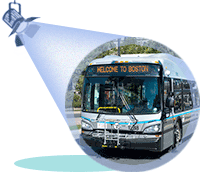 BAE has been an industry leader in electric hybrid systems designed to reduce the carbon footprint of commercial vehicles. These systems are found in thousands of commercial buses around the globe. UEI is proud to help BAE monitor the health of various systems that include power accessories and drive systems and include electric motors, energy storage, and smart controls - UEI HUMS onboard! Read more about BAE hybrid systems.