UEI collects real-world data for the Aerospace, Energy and Defense industries allowing our customers to build smart systems that are reliable, flexible and rugged...
We set the benchmark in the PC/Ethernet data acquisition (DAQ) and control, data logger/recorder and programmable automation controller (PAC) and Modbus TCP markets. Founded in 1990, our first products were ISA bus DAQ boards. PCI and PXI boards were added in the mid 90s and continue as an important part of our product offering today. In 2004, UEI introduced the revolutionary PowerDNA® Cube and more recently we released our RACKtangle® (designated by "DNR") and FLATRACK™ (designated by "DNF") chassis, as well as GigE versions of the Cube. PowerDNA (Distributed Network Architecture) is UEI's series of chassis that act as I/O slaves to a host PC. They perform the tasks the host commands. The PowerDNA configuration works well in both data acquisition and control applications.


UEI's compact and rugged chassis are ideally suited for a wide variety of industrial, military, aerospace, energy, laboratory DAQ and control applications. Each Cube and Rack chassis includes a CPU, real-time OS, Ethernet interface and slots allowing the installation of I/O boards. All our boards are compatible with all of our chassis options. With more than 90+ I/O boards available, we're sure to have just what you need. UEI supports all popular Windows, Linux, VxWorks and Realtime operating systems. Our software suite provides a simple, universal API and supports all common programming languages. Our Cube and Rack chassis fully support an extensive array of application packages including LabVIEW™, MATLAB®, Simulink® and more.
UEI holds a number of patents, including a patent on a UDP protocol that allows real-time monitoring and control of our PowerDNA cubes over Ethernet.
UEI has the world's widest selection of simultaneously sampling A/D boards and the world's most dense analog output boards -- up to 96 channels per slot!
UEI's Calibration laboratory is now certified to: ISO / IEC 17025:2017.

UEI is ROHS (ROHS3) compliant.
UEI is REACH (Registration, Evaluation and Authorization of Chemical Substances –EC1907/2006) compliant.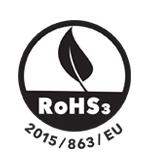 Customer Award:

United Electronic Industries (UEI) today announced it received a Gold Tier Award for exceptional performance and contributions to supply chain success for BAE Systems, Inc.'s Electronic Systems sector. UEI was honored at a virtual ceremony and was selected from the pool of suppliers that worked with BAE Systems in 2021.


Read the full press release.
Our products have received numerous awards including Test and Measurement World's "Best in Test." All UEI products are developed and manufactured in the United States.
In 2017, United Electronics Industries GmbH opened offices in Hamburg, Germany! Contact the UEI GmbH sales office at +49 40 63698136 or salesemea@ueidaq.com.



UEI Milestone Timeline
1994

1997

1999

UEI-800™ RTI-Clone
PowerDAQ™ PXI Boards

2002

2004

UEI Framework Library adapted for use with PowerDNA Cube

2005

PowerDNA Cube gets PowerPC CPU

2006

UEI awarded the US Patent for DaqBIOS
UEILogger™ Data Logger Cubes
100BASE-FX Based PowerDNA Cubes

2007

UEIPAC™ Programmable Automation Controller Cubes
ARINC-429
UEIModbus™ Modbus TCP Cubes
PowerDNR RACKtangle™

2008

LVDT/RVDT
Synchro/Resolver
HalfRACK™

2009

2010

GSM/Cell Network and GPS Interface for UEIPAC Cubes

2011

IRIG-B Timing Generation and Synchronization I/O
UEI-RSS Serial Server added to PowerDNx Serial Devices
High Speed Strain Gage I/O

2013

FlatRACK™ 1U DAQ/Embedded Control Platform
MIL-Aero DAQ and Control Cube
ARINC-664 Avionics I/O

2014

MIL-Cube and MIL-Rack Platforms

2015

UEINet™ Single Slot, Ultra Compact Cube

2016

ARINC-429 Avionics with 16 TX Channels

2017

2018

High Performance ARINC-429 Avionics with 24 Channels

2019

UEIPAC 8347E, IEEE-1588 CPU
8-Channel RTD Board
UEI HUMS1 In-Flight Health Monitoring System

2020

6 Slot MIL Chassis
8-Channel Current Sourcing Board with Built-in Test
DNx Series I2C Board
SoloX Processors

2021

2022

2023