"Vetronics" (Vehicle Electronics) embodies the intricate network of advanced technologies integrated into military vehicles to enhance their capabilities and situational awareness on the battlefield. It's essential for vetronics to conform to the Ground Common Infrastructure Architecture (GCIA) ecosystem that includes communication systems, sensors, control interfaces, and data analysis tools, that provide real-time data. Ensuring seamless interoperability among diverse subsystems, maintaining robust cybersecurity measures, and adapting swiftly to rapidly evolving technological landscapes pose formidable obstacles. The Army's need for rugged, flexible, and secure TSN I/O adapters for vehicle sensor and communication distributions systems is critical to the vetronics systems.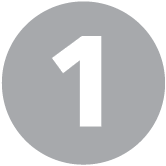 GCIA-ready TSN-enabled I/O adapters to facilitate seamless data exchange for varying communication protocols and interfaces to interact effectively within complex technological ecosystems.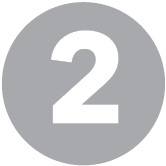 The right hardware for modernizing technological infrastructures to extend the lifespan of existing systems, minimizing the need for complete overhauls, and reducing costs associated with system replacement.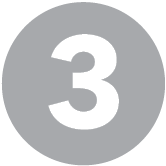 Flexible I/O configurations allowing the Army to customize their setups to meet specific operational requirements.
UEI'S PATHWAY TO SUCCESS FOR THE ARMY

Using UEI's UEIPAC Cube & RACKtangle™ embedded I/O systems, the Army has rugged, flexible, and secure TSN-enabled I/O adapter solutions for a variety of vehicles, including the M1A2 Abrams Tanks, Bradley Fighting Vehicles, HMMWV CROWS, Stryker Combat Vehicles, and more.

UEI I/O adapters, accessing a large breadth of I/O options, manage sensors/receivers, controllers, effectors/transmitters and can filter deterministic real-time data to a network switch or directly to the vehicle -- with high bandwidth capability.

Using hardware-in-the-loop (HIL) for in lab network bench-top testing, the exact UEI systems to be deployed were able to be verified/validated in Army test benches to ensure successful operation.

| | |
| --- | --- |
| | THE ARMY'S NEXT-GENERATION COMBAT VEHICLE (NGCV) PROGRAMS HAVE RUGGED, SECURE, FLEXIBLE, AND PROVEN GCIA-READY AND TSN-ENABLED I/O ADAPTERS TO ENSURE SUCCESSFUL MISSION OPERATIONS. |


The Army has the right I/O adapters for their vetronics applications, that seamlessly integrate with modern and legacy hardware, making implementation easy as well as reducing costs.

With over 90+ I/O boards available, the Army has access to an extensive I/O library for a wealth of real-time battlefield sensor/data management and monitoring needs.

UEI's 10 Year Availability Guarantee on all COTS hardware removes the worry of obsolescence and ensures the system can operate for years to come.