Automatic Tests Systems
UEI ATS SYSTEM SETUP 10-Yr Availability Guarantee Breadth of I/O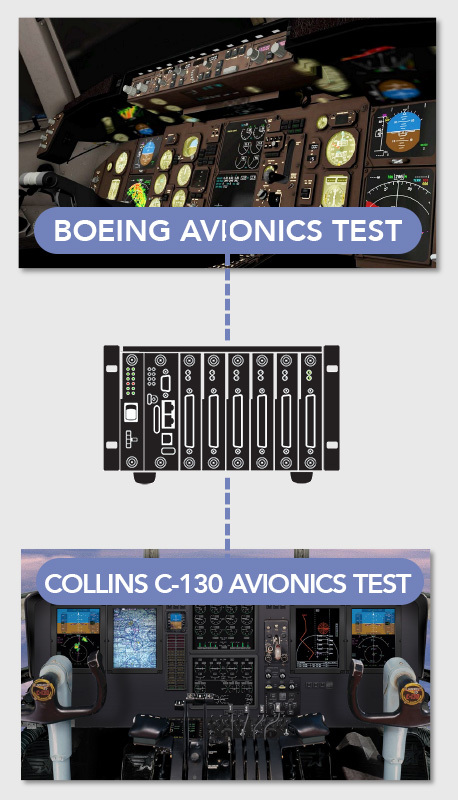 Automatic test engineers require solutions that are flexible, reliable, and maintainable. UEI offers over 90 I/O boards and compact and rack chassis. Our support software, UEIDAQ Framework, provides a powerful, yet simple set of drivers that can be called from all popular programming languages and application packages, such as LabVIEW and MATLAB, and supports not only Windows/Vista, but also Linux and most popular Real-Time operating systems including QNX, RTX, and XPC. Our multi-platform solutions allow you to create your own waveforms, measurement routines, and automated test applications. So whether you are monitoring large dynamometers, engine performance, structural vibration, appliance temperature, or other applications, UEI is the ideal choice for automated test engineers who require quick implementation, software flexibility, and unparalleled reliability.
Rugged Ethernet-based architecture (5G Vibration | 100G Shock | -40 to 85º C) for extreme environments.
Reduced noise due to hardware located in proximity to application sensors.
A wide array of flexible chassis styles that allow for the installation of up to 12 I/O boards.
Transfer all measurement/control data through a single Ethernet bus.
UEI distributed systems allow for redundancy and improved safety.
Hardware can be mounted anywhere - in the lab or the flight-line!
---
A Typical UEI ATS Setup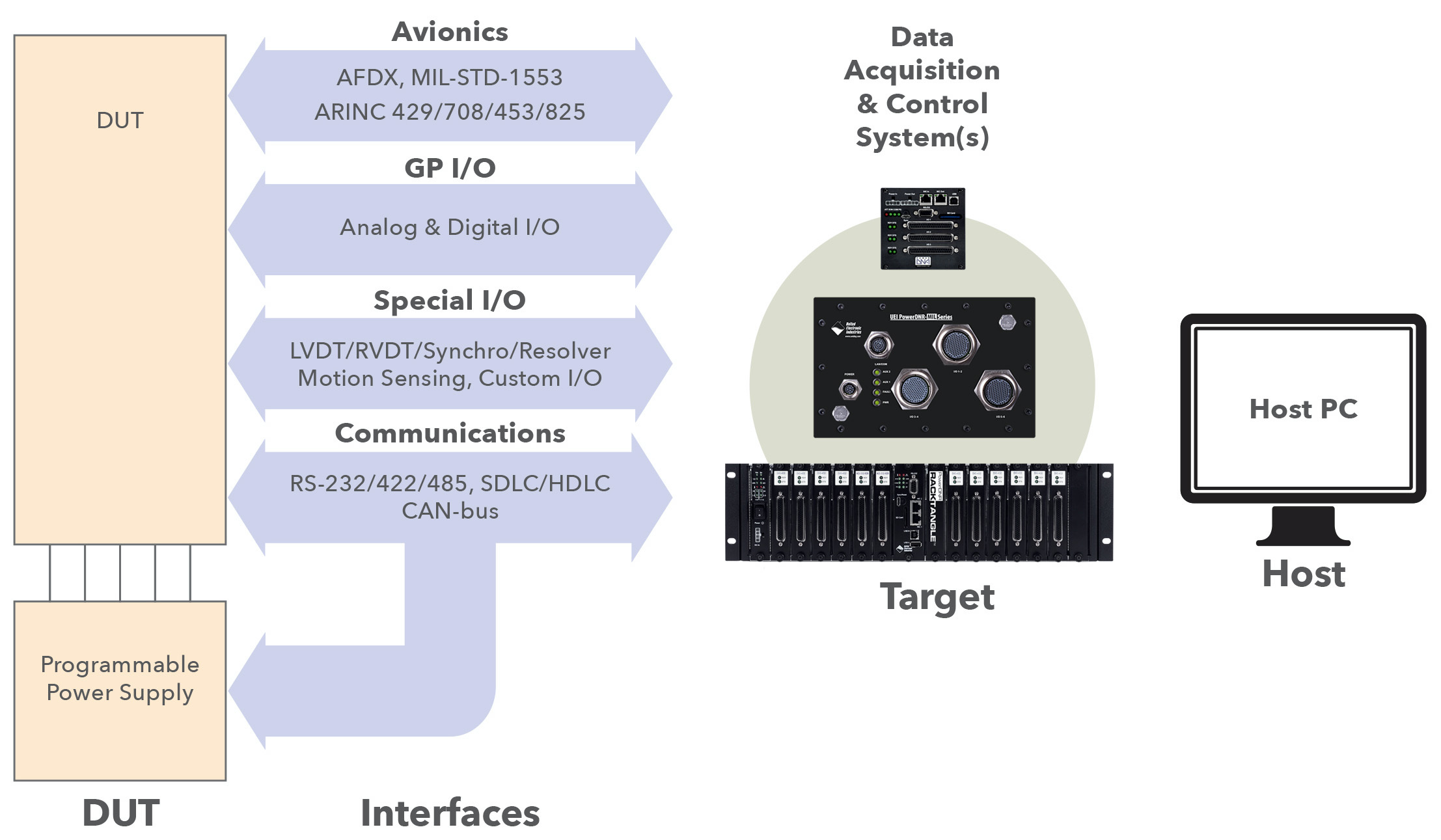 ---
| 10-Yr Availability Guarantee | 3-Yr Hardware Warranty |
| --- | --- |
| UEI guarantees the availability of all chassis & I/O products for a minimum of 10 years. Unless you are specifically notified at the time of purchase, all chassis & I/O products will be available for repurchase for at least 10 years. Protecting you from obsolescence is a priority! | UEI is so confident in the dependability of our hardware that we offer a standard warranty to 3 years. With a warranty return rate of less than 0.2%, it's easy to understand why we are capable of offering such a warranty! |
---
Wide Variety of I/O To Meet The Needs Of Your Applications