One of the best parts of my job is when I get to say "You're hired" to work for UEI. But what if you're not from the area and you don't know a lot about what's in and around Walpole? That's where this idea for my blog began. It could be because I've watched the David Letterman show for many years or just because I didn't think I would get away with too long of a blog, so I settled on this list of 10 things of interest near Walpole, MA. Happy reading!
1. Borderland State Park, Easton, MA
This state park spans 1,843 acres in the towns of Easton and Sharon, MA. It surrounds the Ames Mansion built in 1910 and features hiking trails and water features.
2. Winsmith Mill Market, Norwood, MA
Located at the Norwood Commerce Center in Norwood, MA, open Friday through Sunday and contains seven vintage shops and more than 100 vendors. If you like antiques and shabby chic, this is the stop for you!

3. Xfinity Center, Mansfield, MA
This concert venue has been opened since 1986 and is an outdoor amphitheater located in Mansfield, MA. Concerts run from June through September.
4. Gillette Stadium, Foxboro, MA
Are you ready for some football? Gillette Stadium is the home of the New England Patriots who have been playing in Foxboro since 1971.
5. Patriots Place, Foxboro, MA
An outdoor, open air shopping center built around Gillette Stadium containing shopping and restaurants. Patriots fans can visit the Pro Shop for jerseys, apparel and memorabilia. In the winter, check out their ice skating rink.
6. Wrentham Outlets, Wrentham, MA
Located in Wrentham, MA, the outlets contain 170 retail stores selling shoes, apparel, home, electronics and more!
7. Conrad's Restaurant, Walpole, MA
A casual, pub style restaurant serving American classic dishes. Burger anyone?
8. Raven's Nest, Walpole, MA
A classic Irish pub and family restaurant and only a five minute drive from UEI.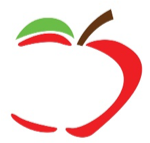 9.Ward's Berry Farm, Sharon, MA
A family run farm in Sharon offers hayrides, pick your own fruit and pumpkins when in season and has its own petting animal barnyard.
10. Family Funway, Foxboro, MA
An amusement park containing batting cages, go-karts, bumper boats, mini golf and more. Open Friday through Sunday, Family Funway is open seasonally weather permitting.
P.S Walpole is right in between Boston and Providence, two colorful and exciting cities; both are just a short drive or train ride away!