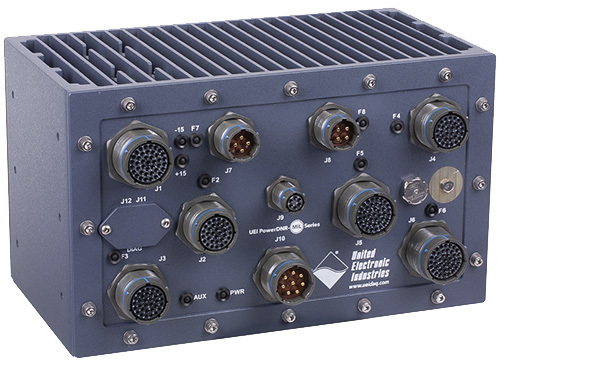 Hot out of design verification, UEI's new SIU (Sensor Interface Unit) is developed to match the Navy's rigorous requirements for an existing and obsolete LRU. The UEI-SIU is a Commercial Off-the-Shelf (COTS) solution with a wide variety of interface board options and available for your applications.
The SIU is one component of the major electronics subsystems responsible for safe and efficient operation of the US Navy's LCAC Service Life Extension Program (SLEP) craft configuration. Each LCAC contains four SIU units placed strategically around the craft. The SIU acts as the interface and aggregator for a variety of craft sensors which will transmit data collected to the LCAC Control & Alarm Monitoring System (CAMS). SIU sensors will also monitor critical operating machinery and craft transducers. Watch the video below to learn more about the UEI-CAMS system.
Each SIU provides many channels of I/O. In addition to providing drive power (excitation) for sensors at 15 and 28V, each SIU contains 16 channels of analog input at 24-bit depth, 12-channels of RTD for temperature measurements, and 48 channels of high voltage digital input capable of measuring up to 150 VDC on the ship. Each SIU is also equipped with a 4-channel RS-232/485 serial interface for communication back to the CAMS subsystem.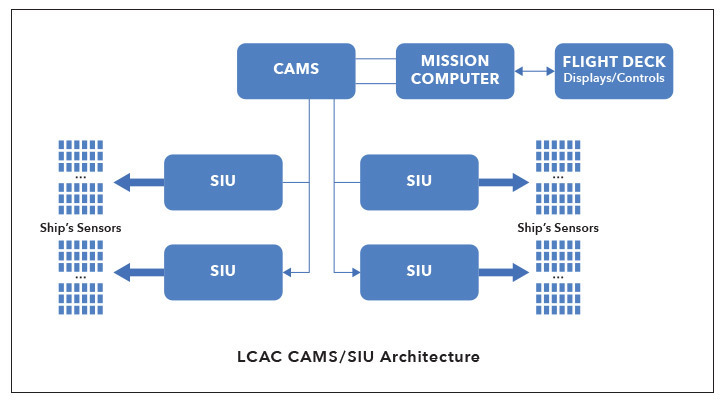 All of the I/O is packaged in a rugged, military-style sealed enclosure designed for extreme environments. The SIU can withstand 5g vibration, 100g shock and is sealed to IP66 specifications. It has no rotary cooling devices for ultra-high reliability. Like all UEI's products, it comes with our 10-year product availability guarantee, and 5-year warranty.

Contact sales@ueidaq.com or call 508-921-4600 for more information.
---
UEI Application Video - LCAC COTS Hardware Solution