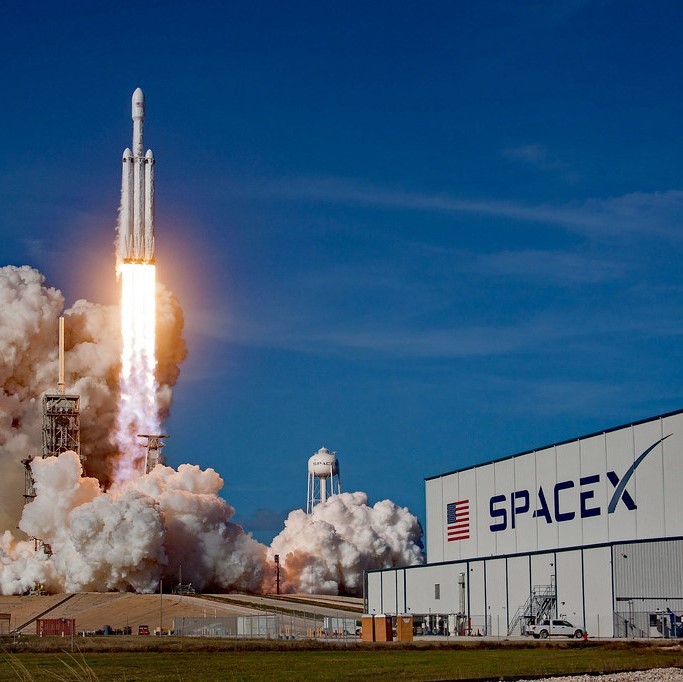 Space exploration has been carried out for many purposes throughout history, with each trip into the unknown yielding groundbreaking information that leads great minds closer to their goals. SpaceX, founded in 2002 by Tesla's Elon Musk, started its journey with the intent to reduce space transportation costs enough to colonize Mars. It has had a number of successful missions over the years, and most recently has been developing a spacecraft for use in crewed interplanetary spaceflight. With the increasing complexity of each new spacecraft, searching for the right monitoring and control system solution for their ground support equipment was critical to ushering in more successful launches.
The main problem facing SpaceX revolved around its existing ground support; the older equipment being used at the time was becoming obsolete and couldn't match the expectation for durability, reliability, and scalability that the project demanded. Thus, the outdated equipment held SpaceX back, needing twice the amount of wiring and hardware for basic feedback of sensors and controls. In order to progress, SpaceX would have to invest in new DAQ and control hardware to better equip itself to handle this issue. Such hardware would have to be extremely robust since the large launchpads were subject to extreme temperatures, pressure, and vibration and system failure could have extreme consequences.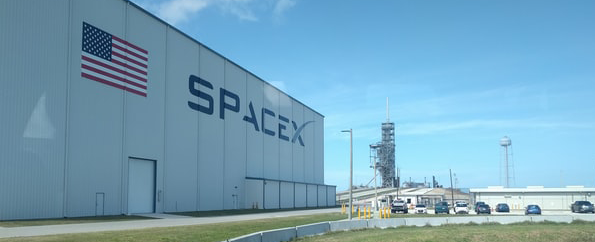 With these important requirements in mind, SpaceX chose UEI to supply hardware and software to replace its old systems. UEI products' reputation of being rugged, flexible, and reliable made it a perfect fit for the job, and
UEI specialists visited SpaceX
's existing launchpads in California and Florida as well as their rocket production and testing facility in Texas to assess the situation. There they found that SpaceX needed feedback on all control points, support for many different sensor types, and the ability to work with existing software infrastructure. The UEI Specialists then replaced SpaceX's old and obsolete ground support equipment with more distributed, robust, reliable, and scalable architecture.
Products to help with your Space DAQ, Test, and Control Needs:
| | |
| --- | --- |
| | The DNR-12-1G Compact (3U), 12-slog, rugged, Gigabit Ethernet Data Acquisition and control rack |
| | The DNR-6-1G Compact (3U), 6-slot, rugged, Gigabit Ethernet Data Acquisition and control rack |
| | The DNx-AI-208 8-channel, 18-bit, 1 kS/s per channel, strain gauge input board |
| | The DNx-AI-217 16-channek, 24-bit 120 kS/s high-speed simultaneously sampling A/D board |
| | The DNx-AI-211 4-channel IEPE / ICP Vibration Sensor Interface |
UEI hardware allowed SpaceX to change the architecture of their launch pads to make the new system as reliable as possible. Specialists did this by moving from a centralized control system to a distributed system with self-diagnostic capabilities for every component. The new configuration was a success and allowed SpaceX to have confidence in its ground control system capabilities and instead focus its efforts towards winning back its stance in the private space race.
The positive impact of updating its systems would spread beyond the immediate project at hand, with UEI's 10 Year Availability Guarantee minimizing obsolescence and in turn protecting the time and money the company had invested in its software investment. SpaceX has used more than 200 UEI I/O boards in various launchpad applications, including the instrument bay and central control system for aerospace ground equipment, since 2017.

Application Story: United Electronic Industries and SpaceX
SpaceX's ground support equipment for its interplanetary spaceflight projects was starting to become obsolete and it needed help to accurately meet the demand of the rocket launch for manned flight. SpaceX chose UEI to install new, updated DAQ and control hardware that was rugged and reliable enough to handle the tough conditions as well as scalable to ensure longevity.
Read about the complete solution


UEI supports the Space Industry from the launchpad to landing. Learn more:
Explore UEI's Space Industry Solutions UEI & SpaceX Falcon 9 Launch