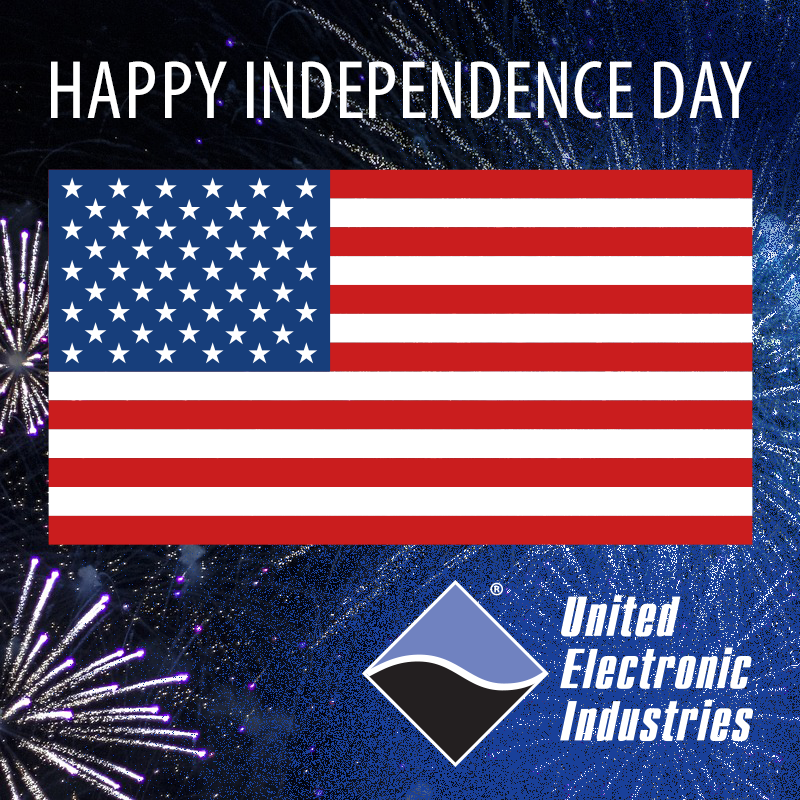 UEI wishes you a happy Fourth of July! As we remember and celebrate Independence Day, we want to thank all of our Armed Forces that ensure our freedom everyday. Our U.S. offices will be closed on Tuesday, July 4, 2023.
---

10AM EST 7/27/23 Verify Before You Fly – Deploy to the Skies with Confidence
Takeaways from this webinar Include:
Reduce risk of failures & increase confidence in your system performance.
Learn about the latest test & control solutions to support your verification application, including VISTAS.
Verification Checklist for Application Success.
Q & A with UEI experts.
---
TALK TO US!

LET US KNOW HOW WE CAN SUPPORT YOUR PROGRAM
(508) 921-4600 | info@ueidaq.com
Facebook | Instagram | LinkedIn | Twitter | UEIDAQ.com | UEI Careers | Youtube
#UEIDAQ #DAQ #dataacquisition #oem #dod #systemsintegrators #testbench #testbed #virtualtest #digitaltwins #spacedata #ati #aerospace #embedded #hardware #hw #dataacquisition #UEIPAC #engineer #systemverification #deploy #testing #sensors #harshenvironments #avionics #space #aerospace #military #aircraft #spacecraft #aerospacetestinginternational #ati #hardwareintheloop #hil #sil #electronicsensors
#armedforces #thankyou #freedom #independenceday2023 #systemsintegration #HIL #hw