Time Sensitive Networking (TSN) for
Aerospace & Defense

Normal networks send packets without regard to timing considerations. TSN network technology allows you to have deterministic and reliable networking capable of running critical systems reliably and deterministically. Time awareness across the network is implemented by allocating scheduled traffic in time-defined slots, while also supporting cyclic data transmission and providing preemption for higher priority packets. The higher priority packets stop the lower priority packets from transmitting until the high priority packets have been sent.
---
A Few of Our Amazing Customers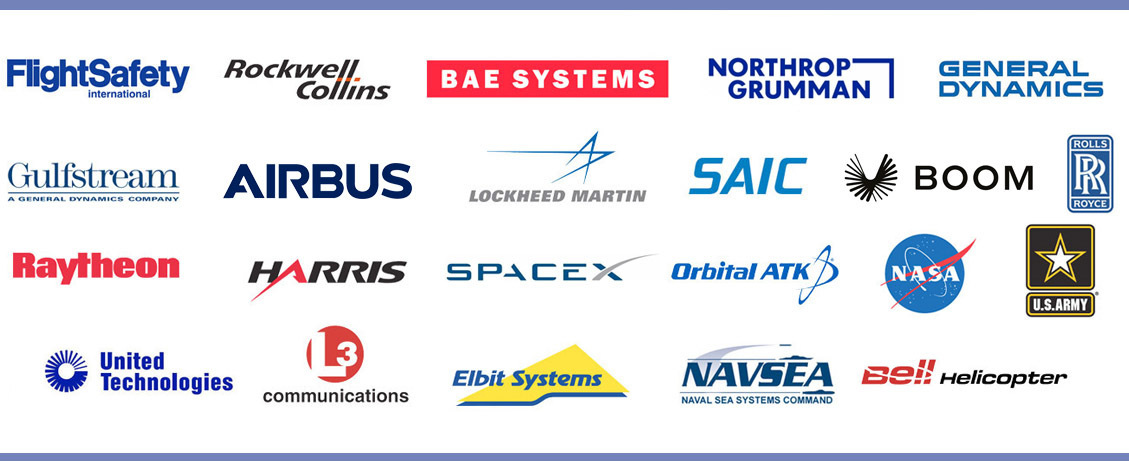 ---
Determinacy & Deterministic Systems from UEI

A deterministic system is a system in which no randomness is involved in the development of future states of the system. A deterministic model will thus always produce the same output from a given starting condition or initial state allowing for low latency and low/defined jitter to get higher bandwidth.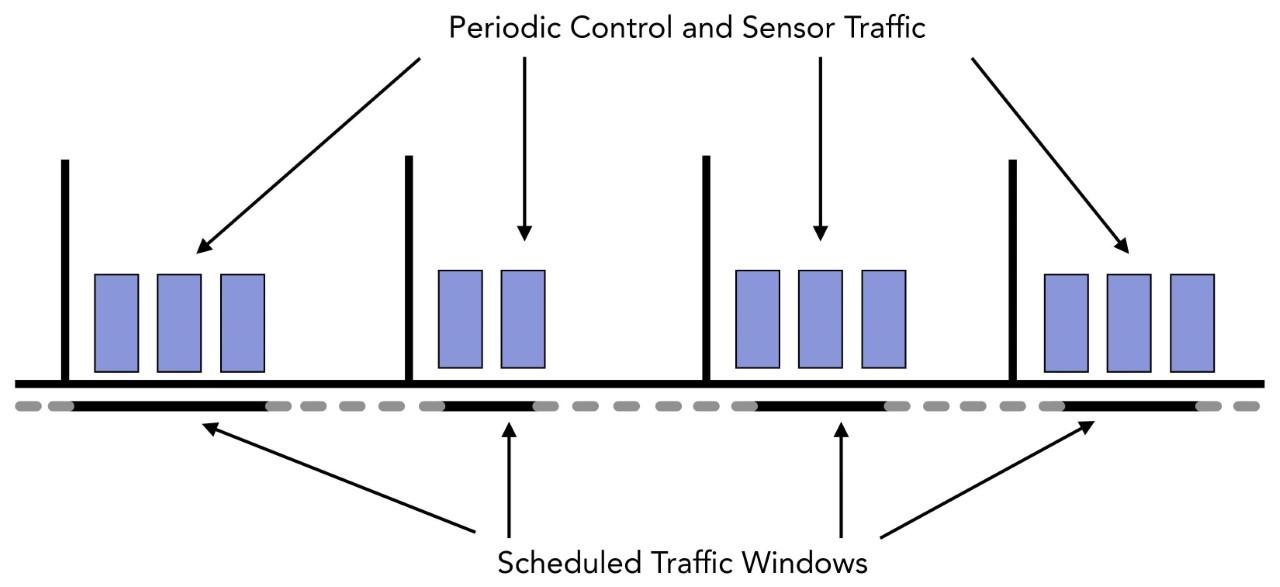 The accurate timing for the transmission of scheduled Ethernet Frames requires dedicated circuitry like FPGAs such as the Zynq® UltraScale+™.
In industries that handle large amounts of big data from various devices, high data communication traffic can be a threat to real-time critical projects. Integration of TSN protocols into these systems ensures low latency for tasks such as synchronized measurements and embedded coordinated data logging. TSN provides scalability for any high-traffic system and protects your data communication systems for years to come.
TSN Capabilities with UEI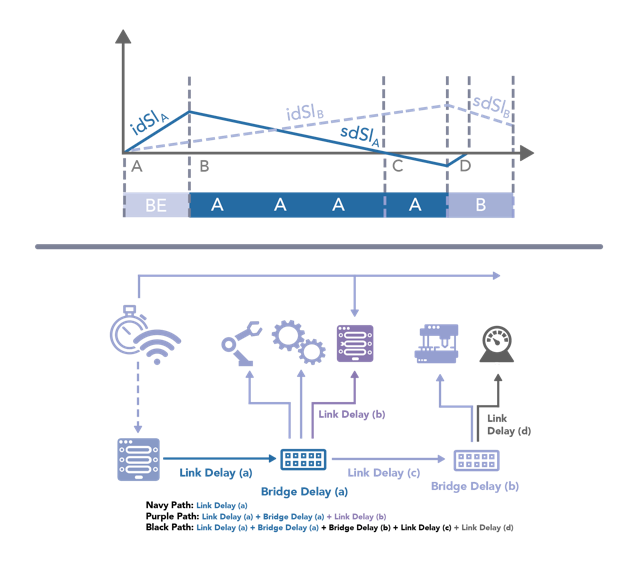 TSN Compatibility with Zynq Processor (-33/-3A CPU Options)

Zynq UltraScale+ will support 802.1Qbv, 802.1bu/802.3br, 802.1AS, 802.1Q, 802.1Qav, 802.1CB (this is an end-node, no switch inside)
Available on all UEI's Programmable Automation Controller (UEIPAC) systems.
10x the processing power of UEI's prior CPU.
100x real-time performance increase via FPGA.
3 GigE Ethernet ports, supports IEEE-1588

Quad-core ARM cortex- A53, 64-bit processor combined with a user programmable Xilinx FPGA.
4 GByte, 64-bit DDR, 8GBtye FLASH.

Full HD Video output
M.2 slot for NVMe SS drives up to 512 GByte.
Compatible with UEI's entire product line.
10-Year Availability Guarantee and 3-Year Standard Hardware Warranty -- upgradeable to 10 Years!
TSN Compatibility with SoloX/ARM Processor (-11/-12 CPU Options)
---
Military & Aerospace Applications
TSN is fast becoming the backbone of the military, finding its way into Common Remotely Operated Weapons Station (CROWS) and even helicopters. UEI is here to support your development efforts. Here are some mission-critical applications we can help with:
| Micro Launchers | Next Generation Helicopters |
| --- | --- |
| Micro launchers are now being developed with TSN technology to launch small and nanosatellites for commercial and educational organizations. TSN provides lower implementation costs along with deterministic latency, tight synchronization, reliability, reusability, and greater flexibility for user software. | TSN provides next-generation helicopters the ability to handle an increase of traffic and subscribers' number with mixed-criticality traffic such as safety-critical functions as well as time-sensitive control algorithms. This will help reduce network device costs and simplify the need for wiring harnesses compared to devices such as ARINC-664P7. |
| NGVA Braking System | NGVA Video |
| --- | --- |
| The NATO Generic Vehicle Architecture is a standardized military platform that requires continuous real-time data access in challenging terrain and environments. The NGVA braking system information is categorized as scheduled traffic, helping to control the brakes, ABS system, brake linings, brake fluids, and engine brakes in even the most challenging conditions. | The NATO Generic Vehicle Architecture standardized military platform has real-time video streaming capability. The Quality of Service (QoS) requirements make TSN perfectly suited for this task. The video stream is categorized as reserved traffic, as a portion of the data bandwidth is reserved for the latency-controlled video. |
CROWS
Common Remotely Operated Weapons Station (CROWS) technology is being aided by TSN. CROWS previously relied on the use of separate channels for real-time control and higher bandwidth communications. TSN simplifies this by providing a shared communication channel capable of both.
Learn more about TSN and How It Can Help Your Applications
Read about UEI & RTI's TSN Solution
---
UEI is:

Designed for Environmental Extremes (-45º to 85º C | 5 g Vibe | 100 g Shock).

Chassis monitors temp, power, cards, and software for fail-safe operation.
Redundant Ethernet helps guarantee fail-safe operation.
Individual pins can be tested for short/open or against a reference.
Designed for MIL-STD-461/1275/704/810 compliance
---