INSIGHTFUL SOLUTIONS, EVENTS, NEWS, EDUCATION & MORE • FALL 2021

Webinar: Standards Based Avionics In A Post Pandemic World—Remote Distributed Testing.
October 13th, 10 AM EST. Join UEI and Aerospace Testing International for this informative webinar and learn about the cost and time savings associated with the reduction of avionics equipment and resources. Learn More

UEI joins the Future Airborne Capability Environment
Consortium (FACE™). FACE™ is a government/industry partnership that aims to define an open avionics environment for military avionics platforms. UEI is excited to announce a solutions stack, aligned with the FACE technical standard (and using TSS technology from Real-Time Innovations), that provides a low-risk, cost-effective connectivity foundation for FACE systems integrators. Learn more

UEI is at the forefront of avionics open standards with VISTAS. UEI's Christian Herbepin was featured in in an in-depth piece in September's Aerospace Testing International Magazine, discussing the future of avionics testing standards. Learn More

We pride ourselves on our quality—here is proof positive. As of July 2021, UEI is recertified for ISO 9001:2015 for the design and manufacturing of data acquisition products. Learn more

How are astronauts trained? The VMS! See how UEI hardware helps NASA's Vertical Motion Simulator (VMS) produce real-time, highly synchronized, high-fidelity aerospace flight simulations. Learn more
---
Our People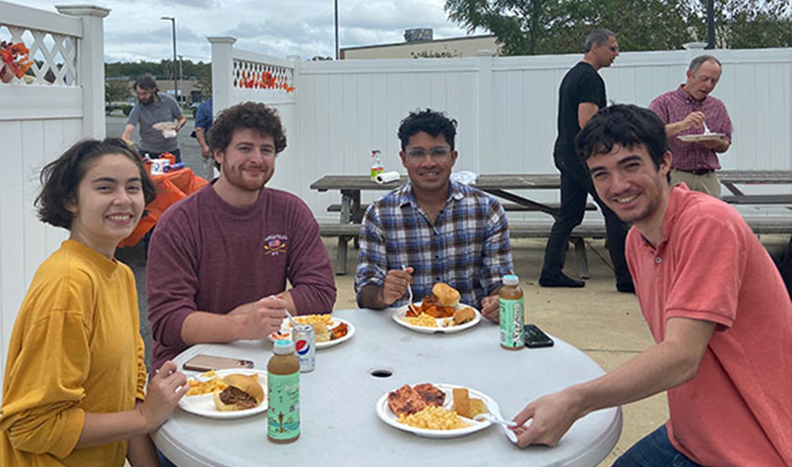 UEI's team enjoyed a late summer BBQ to celebrate a record year of successful innovation. See more photos here.
Recently Released Products
Recent Announcements
UEI's Quick Reference Guide is a brief 16-page booklet that highlights all of UEI's flexible and robust hardware and I/O capabilities. See a breakdown of all our chassis options, as well as a complete list of all our I/O and specifications. PLUS, you will get our quick and easy system build infographic that will show you how to build your perfect UEI I/O system solution.